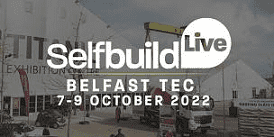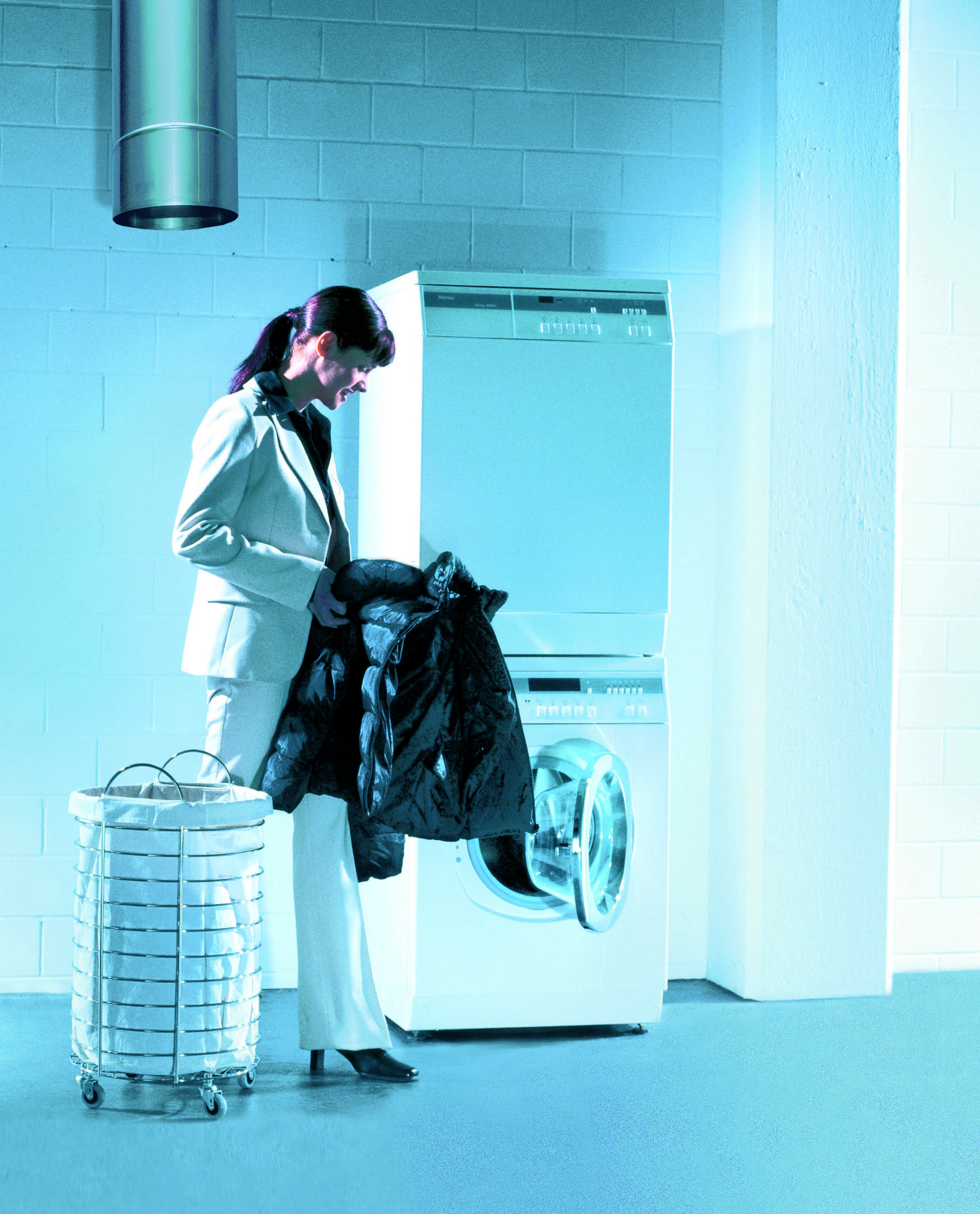 Easyline laundry chutes Easy to buy, Easy to understand, Easy to communicate with, Easy to install
Read more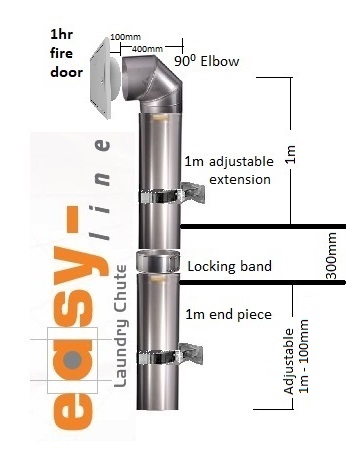 2021 has seen laundry chute sales soar especially in Dublin, Ireland. Our friends across the sea can see the future of upgrading a home for the future.
Read more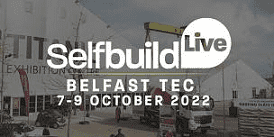 Easyline is excited to announce that we are demonstrating our laundry chutes at Self-build show in Northern Ireland held at Titanic Exhibition Centre (TEC) the 7th October to 9th October 2022 . Our booth is H9 which is near the main cafe when coming through the main foyer.
You can claim your FREE tickets by clicking this link.
What is a laundry chute?
A laundry or linen chute or shoot as it's sometimes called is a stainless-steel tube or duct that runs from upstairs of a building to another room downstairs. The purpose of the laundry chute is to transport laundry from an upper level of the home or building down to a lower ground or basement level where the washing machine is located. Ideally, the chute will have a straight drop although it can be offset using 15°, 30° or 45° elbows. It must be smooth enough inside the chute to allow clothing to slide smoothly down to the lower levels so we don't recommend galvanised steel or timber as it will rot, smell and burr over time. Our chutes are seamless laser-welded 316L grade stainless steel. The elbows are then acid cleaned to avoid burrs unlike cheaper systems on the market. They come in a high gloss polished finish inside and out so would not look out of place and sometimes can be made a feature.
Why should I install a laundry chute?
We are not getting any younger so why carry heavy smelly laundry down a flight of stairs. Some will say 'well I carry them back upstairs', but they are usually neatly folded, more compact and lighter as they have been washed and dried. How many times do you go into your kid's room to find dirty clothes that have been laying for days or even longer? They don't take it downstairs as it's a hassle or whatever. As the chute opening is probably less than their rooms length away, they may use it. If they don't it's still less hassle for you. We would say the most important reason to install a laundry chute is safety. Every 90 seconds a fall on the stairs is recorded in the UK, there is no easy way to carry laundry without having one hand clear to stop you from falling. A laundry chute also adds value to your home. Typically, the value-added will be the same if not more than the actual cost of the chute. As it's built-in and manufactured with high-quality stainless steel it will be there for the lifetime of the house.
Where would I install a chute in my house?
For easier access to everyone in the house, the hallway or landing outside the main bathroom is the preferred option. Most new houses have a utility room downstairs with a bathroom directly above so this would be the ideal place. When building or renovating and you have a set of plans you can email them to us and we will provide a drawing of 'how your chute will look' as well as a detailed quote.
We recommend the bottom of the laundry chute to end inside a cupboard or press. It must be in such a way that the linen will not pile up in places it should not be. If landing onto the washing machine or dryer it can become a fire hazard. Most chutes are positioned over some sort of basket. This ensures all clothing is contained and off the floor. Ideally, the chute shall end above head height with a basket on a shelf below it. You can then have 2/3 baskets on shelves below this to separate the colours etc. Larger buildings like hotels or care homes will often have large, rolling baskets to collect laundry when it falls out of the laundry chute.
Are all chutes the same?
A laundry chute will vary in design according to the building in which it is constructed. The vast majority will include a door or other enclosure at the top of the chute, some also have a door at the bottom. Our doors are all 1hr fire-rated, can be hinged at the bottom, top or any side depending on the client's preference. The opening direction can easily be changed at any time without disruption to the house. Our doors have surfaced, flush and beaded mounted frames, powder-coated white and can be painted any colour or if beaded tiled over. The door is built into a wall, usually in a hallway or bathroom, and encased in a minimum of 30min fire-rated material (plasterboard is 30min fire rated). Some laundry chutes have more than one opening so can be used in different rooms or floors. In larger buildings like hotels and care homes, the door is often located in the same place on each floor. These doors are interlinked so only one door at a time can be opened. They can also have a pin code so only authorised users can access the chute.
How big does a laundry chute need to be?
We advise in a normal 2 storey home a 300mm diameter. Basically, a 250mm (10") will take a double duvet. A 300mm (12") will take a king-size duvet. A 400mm we would only recommend in a very large house where there were several guests and the beds required to be changed every few days. A larger hotel should have a minimum of 600mm diameter.
If you can find a suitable location, consider installing a laundry chute. It can be a breeze if you have an unobstructed path between the two floors.
We make laundry easy! Easy to communicate with, easy to buy and easy to install.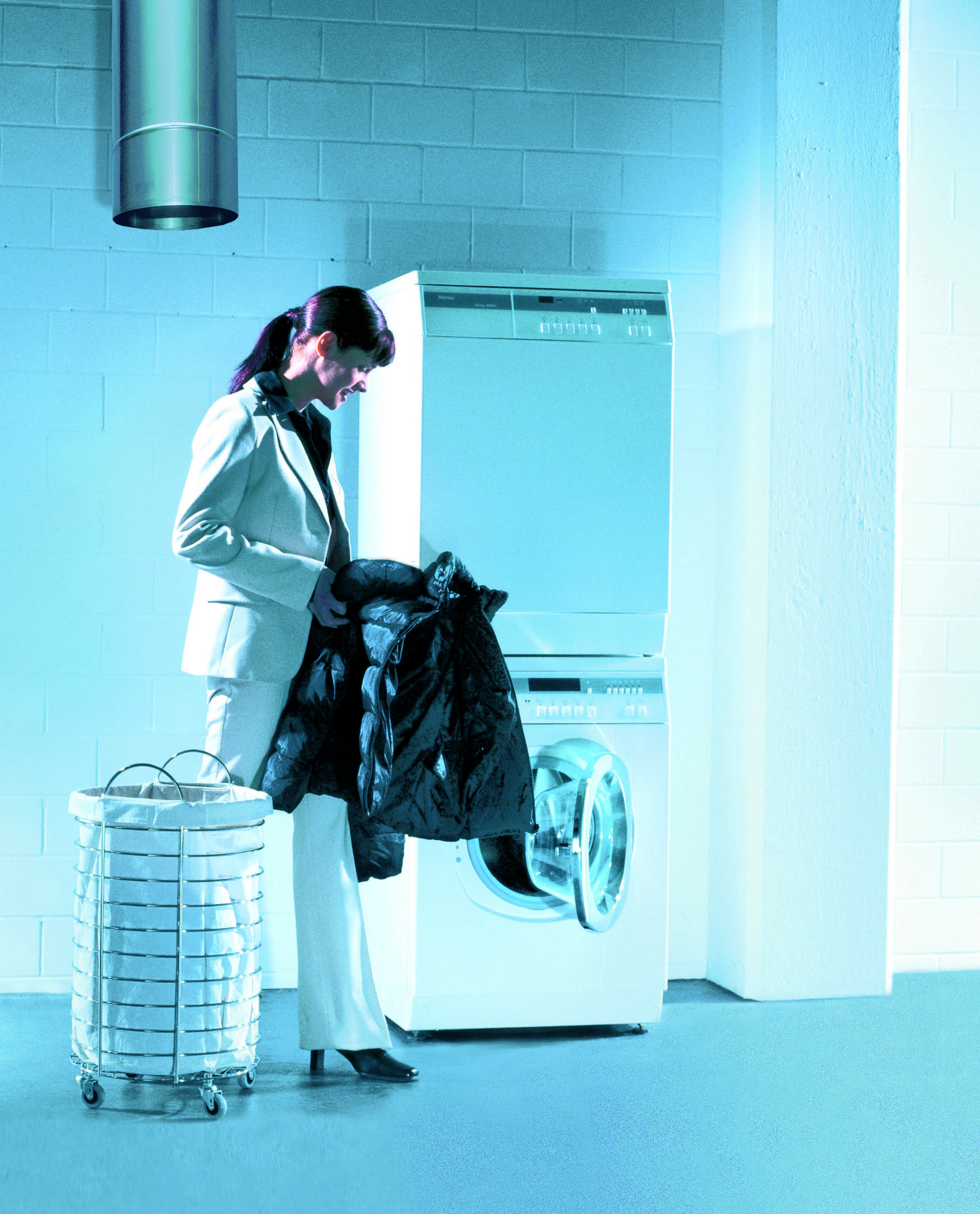 Reasons you need a Laundry Chute in your Home

Laundry chutes are a family's best friend in all different ways – they help bring your laundry where it needs to go, they make sure it gets there, and they keep the laundry from piling up and causing an odour in your home.
If you've been wondering if a laundry chute is necessary for your home, this blog is for you! There are so many benefits to having a laundry chute throughout your home, and they just make life so much easier. No more lugging heavy, overflowing laundry baskets down flights of stairs, and no more leaving dirty clothes in your room for days because you don't want to bring them downstairs. So, if you think you don't need one in your home, here's why you absolutely do need one…
1. Convenience
One of the main reasons you need a laundry chute in your home is because of the convenience and ease it will bring to your life. Whether you are a busy parent with kids going all different ways, or you are an entrepreneur running multiple businesses, you may not have time or remember to bring your laundry downstairs and it will just build up in your room or bathroom. We are also not getting any younger so it's all about planning for when it will be not as easy to get up and downstairs let alone carry something like a laundry basket.
By installing a laundry chute, when you change your dirty clothes or bed linen, you can simply open the chute, insert your clothes, and off it goes. You don't have to worry about bringing it down to your laundry room, and you get so much time back to your life.
2. They are safe
The thing we hear the most about laundry chutes is that they create a fire hazard due to their chimney-like construction – that is false. Our team of experts at Easyline Laundry Chutes are here to tell you that your stairs carry a more chance of risk of injury or worse. Installing a laundry chute is the safest way to move your dirty clothes around your home. If you are worried your laundry chute could cause a fire to escalate, you do not have to worry, we have strict fire codes we must abide by when we install a laundry chute, meaning you and your family can rest easy at night.
If you think about it, your home doesn't have a fire door at the top of the stairs? Our chutes have, Our doors are 1hr fire-rated, lockable and are child and vulnerable adult safe. They are manufactured to 1mm 316L Stainless steel grade. The melting point for this grade is between 1375°C – 1400°C.
3. No more stairs
In the UK there is a fall on stairs every 90 seconds with a large proportion of people carrying something. That's one of the reasons we dislike about doing laundry, it's definitely the most dangerous – lugging our heavy laundry baskets down to our basements or wherever your laundry room maybe is a chore in itself. What if we told you that there is a solution to this? Laundry chutes can be installed anywhere in your home that you need – meaning you can insert any dirty items down the chute, and it will all end up in your laundry room. No more lugging heavy laundry baskets downstairs!
4. Adds value to your home
Our laundry chutes are manufactured using Stainless steel grade 316L which contains molybdenum that provides corrosion resistance. Some suppliers sell or install wood, PVC, galvanized or lower grade steel which does not have the same fire rating. Our chutes are precision engineered smooth bore welded and acid cleaned, they are male/female couplings so no joins or snagging points and will last the lifetime of the house. A top-quality laundry chute like ours installed in a home adds the same if not more value than the actual cost.
Why Choose Us
Here at Easyline Laundry Chutes, we offer a wide variety of laundry chute services - from planning, supplying, installation & maintenance. We are always available to take your call and you will not be diverted to a machine. What also makes us different is that we offer a free design of your laundry chute. Our free blueprints include a detailed quote itemising every part you will require to complete the job, we even take the time to thoroughly draw out every piece and part you require so you can see exactly what your laundry chute will look like in your home. If you would like to install yourself, we can walk you through the whole process from designing, buying, shipping, when you require it and installation. We can even provide a video of your specific chute going together. A typical 2 story house install would take around 2/3 hours.
We make laundry easy! Easy to communicate with, easy to buy, easy to install, Easyline laundry chutes.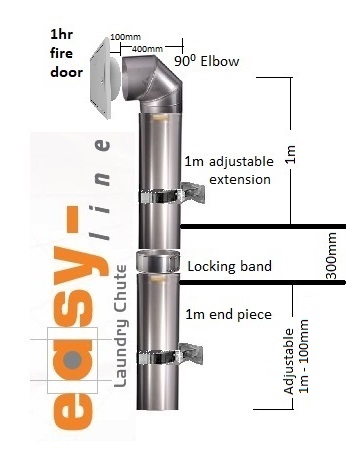 2021 and the previous year have been challenging for everyone in the world but through these hard times, we have managed to keep our sales of laundry chutes (sometimes known as shoots or shutes) stable. One of our biggest customer region is Dublin in Ireland.
At Easyline laundry chutes, we have managed to increase our output herein keeping with government guidelines regarding COVID restrictions.
Brexit has also sent us challenges at the beginning of the year when sending a laundry chute to an EU city like Dublin in Ireland but has slowly gone back to a 2/3-day delivery as in the previous year.
Customs require full clear documentation but as this is recorded electronically through our shipping company, we have not had any significant problems. The customs documents are uploaded when booking a consignment so they are always on hand should anyone from the shipping company (normally DHL) or the relevant countries customs office wish to see them. A tracking number is provided so all can see where the shipment is or has been at a specific point.
We work closely with our customers in designing their laundry chute as well as pricing and arranging delivery. We then follow up with emails and calls checking all our processes are working the way they should be. We believe that feedback, however, it has performed is the only way to run a successful business which is also what our customers want to hear.
When to begin with we are contacted by a potential customer for a laundry chute and if not already supplied, we request a set of electronic plans including section drawings showing finished floor levels or (floor to ceiling heights). If the customer requests a chute length or something different like an offset, we design the chute to their specific requirements. If the customer is looking for advice, then through our extensive experience we provide a detailed drawing and quote showing the laundry chute we would advise for their project. The customer can then see what they are potentially buying. If the design and drawing are different to what they require or envisioned, we can easily change them.
Sometimes the customer has a vision of where the chute will go in their home and how it will look. We can look at their plans and design a chute to their request but can also add a suggestion on a better position or cost-effective alteration to their idea.
Easyline laundry chutes. As in the name, Easy to plan, Easy to communicate with, Easy to buy and Easy to install.